Saskatchewan Art Events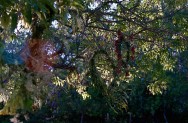 Art Gallery of Regina
/
Neil Balkwill Civic Arts Centre
-
2420 Elphinstone Street
Regina
Friday May 1, 2020
Reception and discussion for Ritual and Lore - an exhibition exploring the place of tradition and folk knowledge in the artists' daily lives and identities. Featuring work by Ayla Dmyterko, Blair Fornwald,...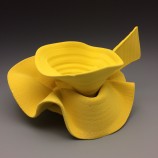 Saskatchewan Craft Council Gallery
/
813 Broadway Avenue
Saskatoon
Friday May 8, 2020
Reception - Reception and Artist Talk, Friday May 8th, 7:00 to 9:00 pm. Craft Landscaping - Ontario ceramic artist Christopher Reid Flock studies the function of clay in process. Exhibition runs...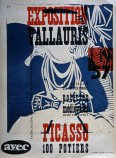 Remai Modern
/
102 Spadina Crescent East
Saskatoon
Thursday May 21, 2020 - Saturday May 23, 2020
This symposium provides a forum to unravel issues pertaining to Picasso's collaborative work by looking into examples from his long career, including prints, graphic works and ceramics. His collaboration...