Saskatchewan Art Events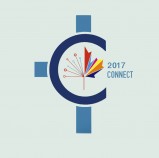 2100 block Robinson Street
/
2100 Robinson Street
Regina
Saturday September 2, 2017
Regina's The Caring Place is hosting a street fair, with booths and presentations from visual and performance artists, in celebration of the diverse arts and culture community, and to commemorate Canada's...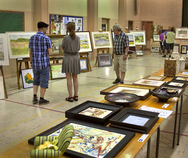 Westminster United Church gymnasium
/
3025 13th Ave
Regina
Friday October 13, 2017 - Saturday October 14, 2017
Live Preview of over 100 artworks from the Saskatchewan Onlne Art Auction being hosted by the Saskatchewan Network for Art Collecting. In the gymnasium of the Westminster United Church (corner of Cameron...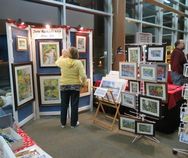 E. A. Rawlinson Centre for the Arts
Prince Albert
Thursday November 3, 2016 - Saturday November 4, 2017
The annual Evergreen Artisan Market, held at the E.A. Rawlinson Centre for the Arts, in Prince Albert, is a celebration of craft, art, music and food. Friday, November 3rd - 4:00 pm - 9:00 pm Saturday,...