The Mix Artists' Collective Gallery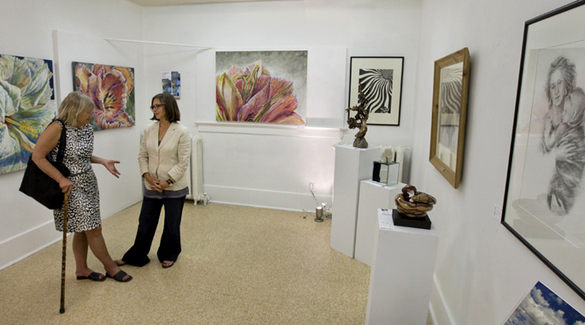 The Mix Artists Collective - June 2012
The Mix Artists' Collective showcases the painting and sculpture work of the collective's members in their character-home gallery behind Knox United Church, near the river in Saskatoon.
Founded originally as the Refinery Artists Group, which morphed into Art au Jus when it left the Refinery District for its current location in 2005, the group's name changed again in 2009 to reflect its cooperative and collaborative nature.
Workshops, shows and sales are held regularly.
For up-to-date information visit the Mix Artists Collective Facebook page.
The Mix Artists' Collective Gallery
Saskatoon, SK

539 24th St. E Map View
Gallery Type:

Commercial
Connect With Us