Moose Jaw Museum & Art Gallery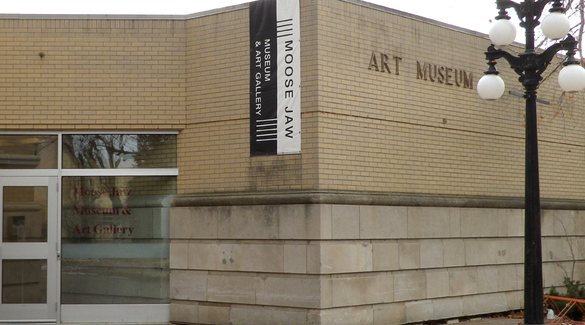 The Moose Jaw Museum & Art Gallery is a non-profit organization that features a collection of about 5000 items, including many cultural artifacts. In addition to displaying objects of historical importance, the gallery exhibits ten to twelve exhibitions each year. These exhibitions showcase a range of contemporary and historical art by local, provincial, national, and international artists.

Media featured in the gallery's exhibitions include painting, photography, sculpture, prints, drawings, and film and video, as well as mixed media. Artists featured in the gallery's collection include Ronald Bloore, Stanley Brunst, Reta Cowley, Allen Sapp, Illingworth Kerr, Ernest Lindner, Dorothy Knowles, and many others.
Moose Jaw Museum & Art Gallery
Connect With Us