Chapel Gallery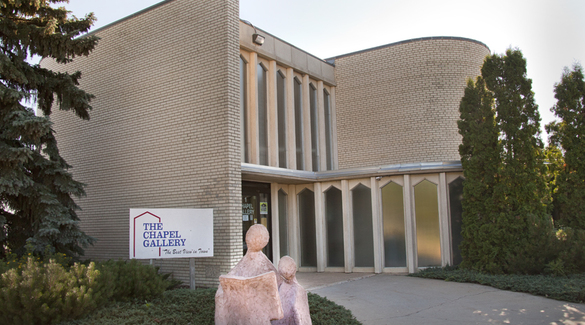 North Battleford's Chapel Gallery first opened in 1987, after an old chapel in the city was converted into an art gallery meant to house the City of North Battleford's art collection. The collection itself was first established in 1967 by the Battlefords Allied Arts Council.

The gallery's artist-in-residence program was the first of its kind in the province; under the program, artists-in-residence would act as mentors for area artists, who would in turn work together both for their own professional development and the development of the community. Other outreach and educational programming include workshops and classes, mentorship programs, and critical and interpretive opportunities.

The Chapel Gallery's collection includes nearlys 200 pieces and features work in many genres, including paintings, textiles, and ceramics. Rotating exhibits also include works in a variety of media from a range of emerging and established Saskatchewan artists.