Godfrey Dean Art Gallery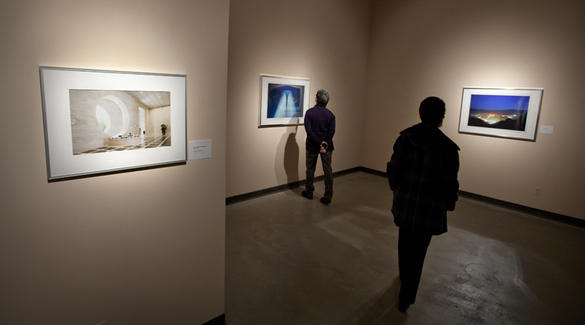 Kristopher Grunert show - March 2012
The Godfrey Dean Art Gallery was established as a non-profit organization in 2002 after decades of art exhibitions by the Yorkton Arts Council, including through two galleries at the Godfrey Dean Cultural Centre. The Godfrey Dean Art Gallery is today the only professionally-operated public art gallery within a 150 kilometre radius of Yorkton.

With a mandate to "educate, entice and challenge our region within the realm of visual literacy," the gallery hosts workshops and other public programming, including art classes in a variety of mediums and programming for children. New exhibitions featuring the work of local, provincial, and national contemporary artists are presented approximately every six weeks. Numerous mediums are showcased, including photography, painting, ceramics, sculpture, and drawing.

Hours: Monday to Friday, 11:00a.m. to 5:00p.m., Thursday 6:00p.m. to 9:00p.m., Sunday 1:00p.m. to 4:00p.m.