Saskatchewan Art News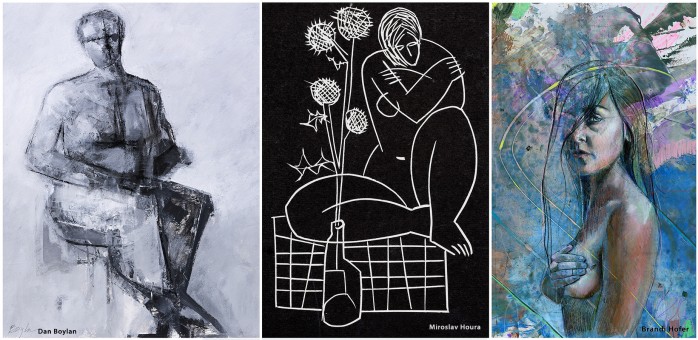 Consignment Deadlines - Photography Auction and Nude Saskatchewan art auction
Consignments are invited for two themed auctions which Saskatchewan Network for Art Collecting will host this spring: Photography (February 17 - March 13) and Nude Saskatchewan (March 3 - 27).

When we started SKNAC ten years ago, part of our purpose was to provide artists and collectors opportunities to connect in ways which Saskatchewan's commercial galleries were perhaps overlooking. Hence our first live exhibitions were Nude Saskatchewan, Our Town Regina and Our Town Saskatoon (urban scenes) and Chilly Scenes of Winter (still photography). So this spring we're bringing this to our online art auctions, with a Photography Auction and Nude Saskatchewan (featuring the human figure).

Already consigned photography includes Courtney Milne, Richard Gustin, Don Hall, Chloe Kinsella and Kristopher Grunert, and Nude Saskatchewan already includes figurative works by Brandi Hofer, Jerry Jessop, Phyllis Godwin, Noboru Sawai, Stanley Cosgrove and many more.

The deadlines for consigning are February 10th (Photography) and February 20th (Nude Saskatchewan).

Consigned photography should be on archival materials, limited edition and signed by the photographer. Artworks submitted to Nude Saskatchewan should feature the human figure (in any style or medium). In both cases, works can be by Saskatchewan or non-Saskatchewan artists.

View SKNAC's past art auctions here: https://connect.invaluable.com/saskatchewannac/past-auctions

For more information contact Saskatchewan Network for Art Collecting at 306-569-9102 or robin@sknac.ca.
Photography_CALL_image__med1.jpg
Nude_SK_CALL_image2_text-med1.jpg
January 19, 2022