Saskatchewan Art News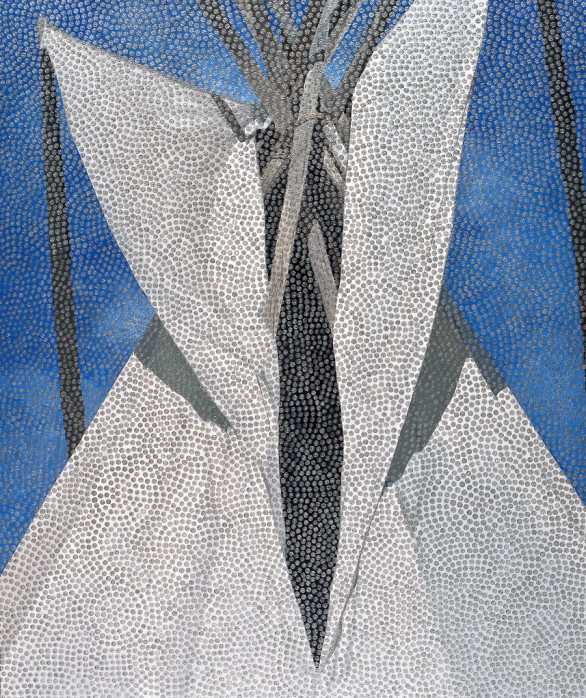 David Garneau Receives Governor General Arts Award
Regina artist David Garneau has been awarded the 2023 Governor General's Award for Outstanding Achievement in Visual and Media Arts, honouring his body of work and his contributions to contemporary visual arts.

David Garneau is a Métis artist born in 1962 in Edmonton, Alberta. Garneau received his Bachelor of Fine Arts degree in 1989 from the University of Calgary, as well as a Masters in American Literature in 1993. He taught at the University of Calgary and the Alberta College of Art until 1999, and then moved to Regina, Saskatchewan to teach at the University of Regina.

Garneau's practice includes painting, drawing, curating and critical writing. He has curated several large exhibitions and written numerous catalogue essays and reviews.

Garneau's work explores themes of masculinity, history and identity, including his own Métis identity. As Garneau says, "My task is two-fold: to explore the historical aspects of Métis identity and culture; to examine the Riel cult and to see Métis identity against the larger issues of Aboriginal, Settler and masculinity dynamics; and to explore the contemporary lived experience of Métis identity."

Garneau's works are found in the collections of the Canadian Museum of Civilization (Ottawa), The Canadian Parliament, the Mackenzie Art Gallery (Regina), the Mendel Art Gallery (Saskatoon), Glenbow Museum (Calgary), City of Calgary, University of Lethbridge, University of Regina, and the Alberta Foundation for the Arts, among others.

David Garneau is a Professor in Visual Arts at the University of Regina.
April 01, 2023