Saskatchewan Art News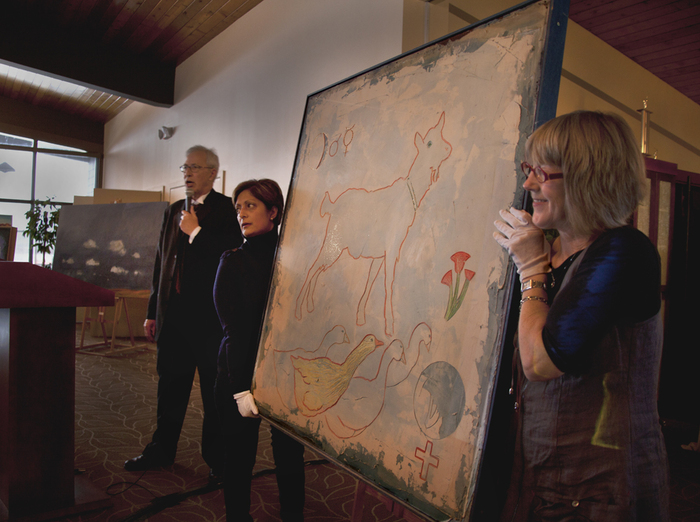 Saskatchewan Foundation for the Arts Garners $200,000
The Saskatchewan Foundation for the Arts has announced that it raised nearly $200,000 at its charity art auction in November. The auction, which was held at the Wascana Country Club, in Regina, featured artworks by over 100 different artists, including Joe Fafard, Vic Cicansky, Holly Fay, David Garneau, Miranda Jones, David Thauberger, Marsha Kennedy and Brian Gladwell.
Doug Levis, of Levis Art Auctions, Calgary, was auctioneer for the event, and bidding was at times heated, with several lots selling far above the estimates. For instance, a 1991 painting by Wilf Perrault entitled Winter Porch sold for $3,750, double it's estimate. And at the lower end of the price scale, but no less fun, were two artworks by the late Roger Ing (who is featured in a retrospective article this month by NAC), selling for $200 and $180, both double their estimates.
The Saskatchewan Foundation for the Arts was formed in 1999 to receive bequests and donations from individuals and corporations in support of the arts and artists in Saskatchewan, and the organization granted its first awards in 2007. It is expected that proceeds from this art auction will double the foundations granting abilities.
You can learn more about the Saskatchewan Foundation for the Arts, including how to contribute, by visiting their website, at www.saskartsfoundation.com
And we've posted more photos from the event on our Facebook page.
December 05, 2011