Saskatchewan Art News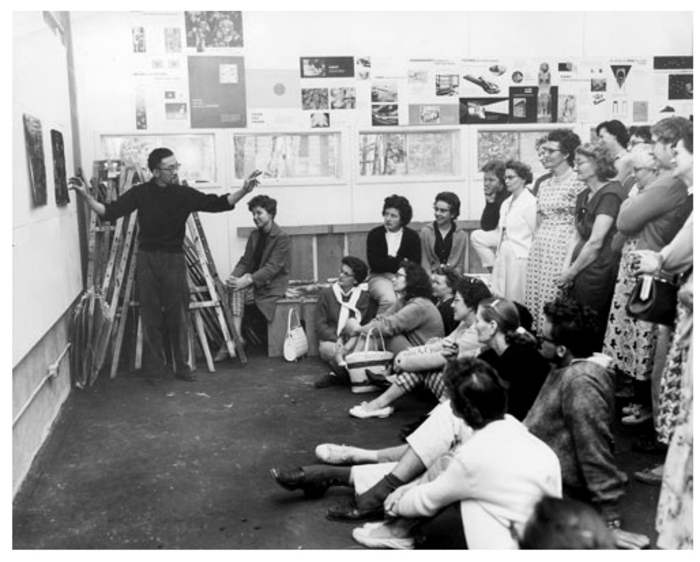 Emma Lake Kenderdine Campus closure
Despite strong opposition, the University of Saskatchewan has yet to reverse its November 15th decision to close the Emma Lake Kenderdine Campus.
The campus, at Emma Lake north of Prince Albert, hosts a wide range of experiential learning opportunities in courses such as biology, soil sciences, land use, environmental studies, drama, art and art history, and is renowned for its summer Emma Lake Artist Workshops (started in 1935) and the Emma Lake International Collaboration conference (founded in 1996).
"There is a specific history there that is crucial to the development of arts in the province and nationally," said Lisa Baldissera, chief curator of the Mendal Art Gallery in Saskatoon. Explorations in artmaking at Emma Lake in the 1950s and '60s lifted Saskatchewan into the national and international art scene, and established the campus as an international artmaking destination.
"This is not only a blow to Saskatchewan artists but to the rest of the world," added Michael Hosaluk, an internationally-recognized wood sculptor based in Saskatoon.
Officials say the closure of the campus will save the university $500,000 over the next three years, and that necessary upgrades to the facility will costs millions of dollars, which the university cannot afford at this time. They say that the decision to close the campus will be revisited, with the current suspension of activities remaining in effect through to 2016.
Members of the community are encouraged to send questions they have about the Kenderdine campus to finances@usask.ca.
Pictured above is Roy Kiyooka teaching at Emma Lake Art Camp in 1961 (University of Saskatchewan Archives).
November 28, 2012