Saskatchewan Art News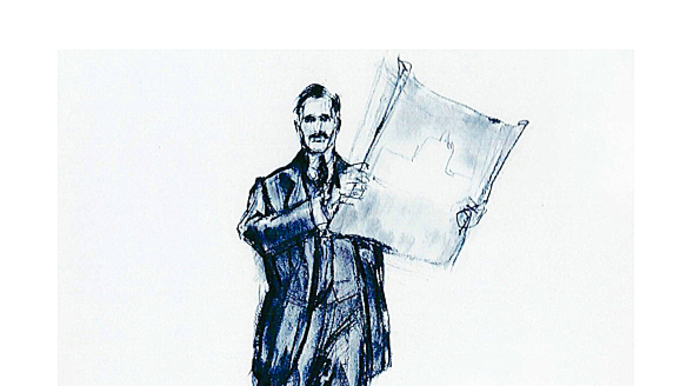 Bronze Sculpture Commissioned of Saskatchewan's First Premier
A statue of Walter Scott, Saskatchewan's first premier, has been commissioned by the provincial government. The life-sized bronze sculpture will be situated in front of the Legislative Building, at the north end of the Queen Elizabeth II Gardens.
Tendered in August as part of the commemoration of the Legislative Building's centennial, the commission was awarded yesterday to Shirley and Don Begg of Cochrane, Alberta, for their a realistic depiction of Scott holding building plans for the legislature. The Beggs, who are well known for their naturalistic life-sized bronzes, will complete the statue for installation in June 2013, at a cost of $90,000.
Scott, who was the Liberal premier of the province from 1905 to 1916, was a central figure in the creation of the legislative building, insisting on the use of premium materials like oak, marble and Tyndall stone in creating the largest legislative building in Canada. Scott was also responsible for choosing Regina as Saskatchewan's capital, helping to creating the University of Saskatchewan in Saskatoon, and championing the Rural Municipality Act and the provision of services to rural communities throughout the province.
Pictured above is the design sketch for the statue, by Shirley and Don Begg.
For more information, view the Government of Saskatchewan press release.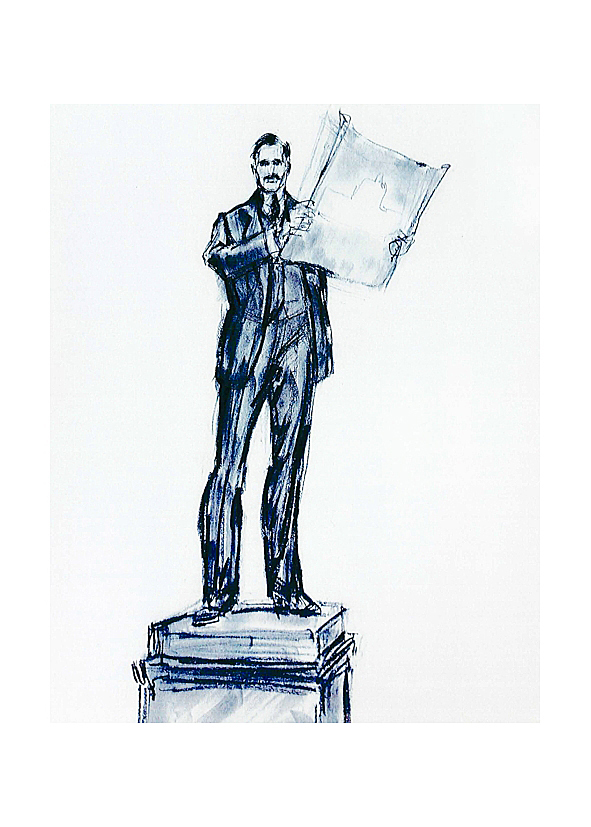 December 04, 2012