Saskatchewan Art News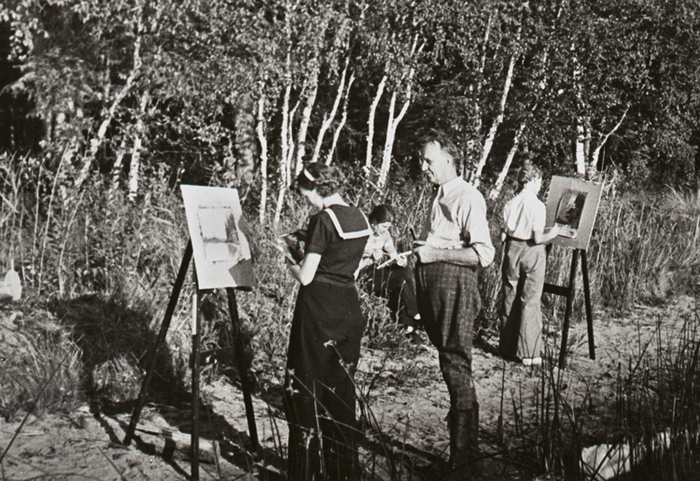 Keep Kenderdine Campaign Forms
A grassroots group has formed to urge the University of Saskatchewan to reverse its November 15th decision to close the Emma Lake Kenderdine Campus.
The public is urged to visit the Keep Kenderdine website to learn more, to leave comments, and to sign an online petition.
The campus, at Emma Lake north of Prince Albert, hosts a wide range of experiential learning opportunities in courses such as biology, soil sciences, land use, environmental studies, drama, art and art history, and is renowned for its summer Emma Lake Artist Workshops (started in 1935) and the Emma Lake International Collaboration conference (founded in 1996).
The Keep Kenderdine website includes a list of upcoming events, addresses to which people can write letters and emails expressing their concern, forums, online surveys and petitions.
The group "believes the Kenderdine Campus should be considered the crown jewel of the University of Saskatchewan. Through its unique and storied learning environment, it most certainly facilitates a way 'to advance knowledge of the human condition through inquiry and imagination'.
University of Saskatchewan officials have said that the closure of the campus will save the university $500,000 over the next three years, and that necessary upgrades to the facility can costs millions of dollars, which the university cannot afford at this time. They say that the decision to close the campus will be revisited, with the current suspension of activities remaining in effect through to 2016.
Pictured above is Augustus Kenderdine instructing at Emma Lake in 1936 (University of Saskatchewan Archives).
April 15, 2013