Saskatchewan Art News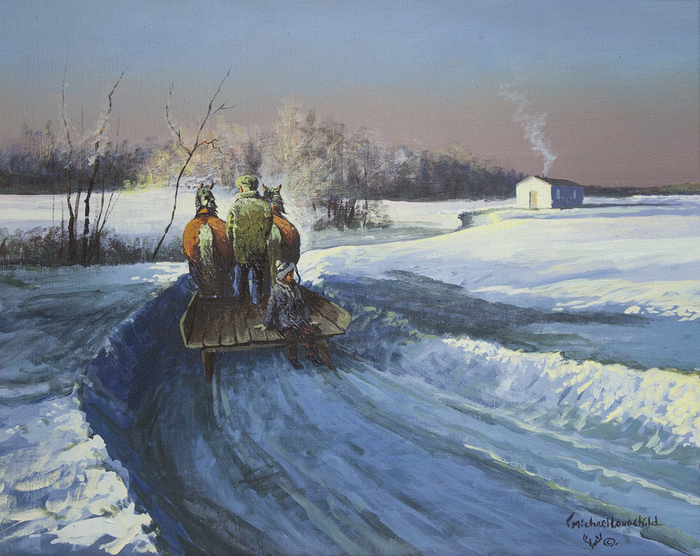 Saskatchewan Affordable Art Auction Announced - Consignments Welcome
Saskatchewan Network for Art Collecting will be hosting the Saskatchewan Affordable Art Auction, an online auction with bidding opening November 7th and ending November 22nd. All items will have reserve prices under $500.
Bidding on the Saskatchewan Affordable Art Auction will be available through the Saskatchewan NAC dedicated auction site and fully accessible for buyers worldwide through both the Invaluable and AuctionZip platforms.
The auction will contain consigned artworks from art collectors and from several charities, including Creative Kids Saskatchewan, Regina Symphony Orchestra, Grandmothers 4 Grandmothers, and University of Saskatchewan Art Collection.
Approximately 300 artworks will be on offer through this auction. Confirmed items include artworks from Doug Morton, Dorothy Martin, Roger Ing, Michael Lonechild, Simone McLeod, Hans Herold, Terry Fenton, Carole Perehudoff, Jack Sures, Russell Yuristy and many more.
The Affordable Art Auction is a follow up to Saskatchewan NAC's hosting of the first ever Saskatchewan Online Art Auction, in May 2014, which resulted in over $30,000 in art sales.
THE DEADLINE FOR CONSIGNING artwork to the Saskatchewan Affordable Art Auction is October 8th. To learn more about the auction or about consigning artwork, please contact robin@sknac.ca or call 306-569-9102.
September 11, 2014