Saskatchewan Art News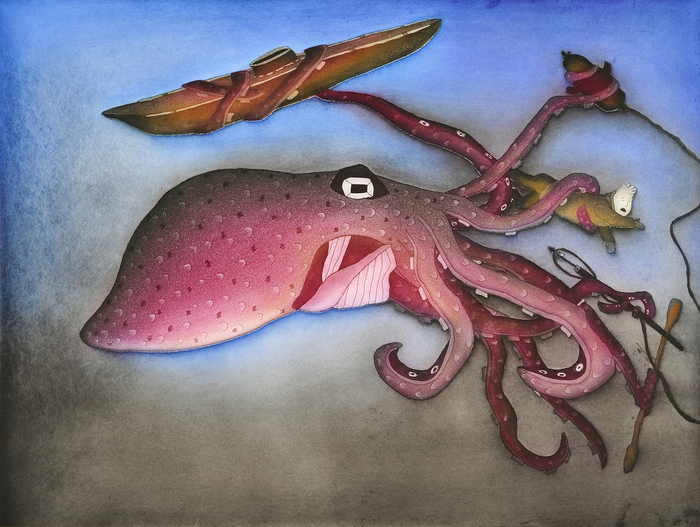 Over 100 North American Indigenous Artworks Donated to MacKenzie Art Gallery
While Regina's MacKenzie Art Gallery recently hosted an exhibition of 245 Indigenous artworks from the Kampelmacher Memorial Collection, over 100 of these works remained in the MacKenzie's permanent collection, a donation from the Yellowknife collectors Thomas Druyan and Alice Ladner.

Named in honor of Druyan's grandparents Wolf and Sala Kampelmacher, the collection developed over almost 25 years and features a wide spectrum of artistic expressions from Inuit and First Nations artists from across Canada and the United States.

A key objective for Druyan and Ladner in making the donation was to create an ongoing educational resource for students, scholars and the general public.

Artists represented include Joane Cardinal-Shubert, Roy Thomas, Eddy Cobiness, Allen Angeconeb, Germaine Arnaktauyok, Robert Houle, Carl Beam and Alex Janvier, among many others.

Learn more at the Mackenzie Art Gallery website.
Pictured above is Dark Fantasy, a 2008 etching/aquatint by Qavavau Manumie (photo by Don Hall, courtesy of the MacKenzie Art Gallery)
October 29, 2016