Saskatchewan Art News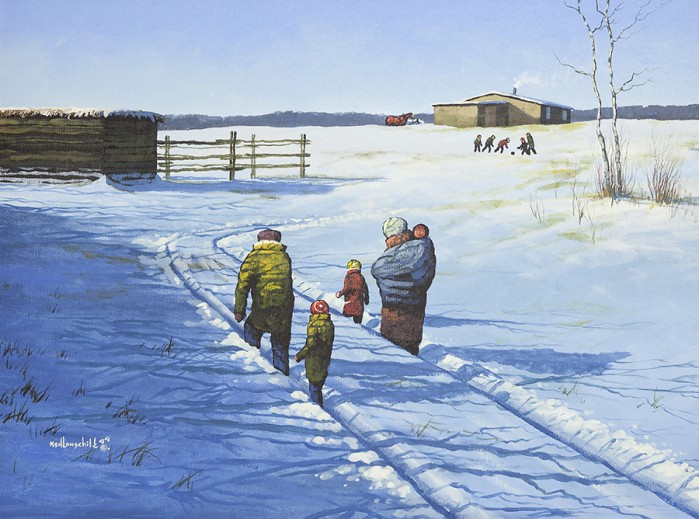 Renowned Saskatchewan artist Ken Lonechild dies, Age 57
Well known Saskatchewan paintier Ken Lonechild died on November 10th, in Calgary Alberta. He was 57 years old.
Ken Lonechild was born in 1960 on the White Bear First Nation, near Carlyle, southeast Saskatchewan. He was the younger brother of renowned painter Michael Lonechild (born 1955), and two younger brothers (John and Ivan) are also artists.
Like his brothers, Ken was a self-taught artist, painting in acrylics, fondly depicting his boyhood life on the reserve -- in many of his paintings a boy can be seen observing or tagging along as adults work or socialize. Favourite scenes include hunting, fishing, logging, gathering wood, and returning or setting out on expeditions.
Ken Lonechild's work can be found in many corporate and public collections throughout Canada, and in the USA and Europe.
November 27, 2017