Saskatchewan Art News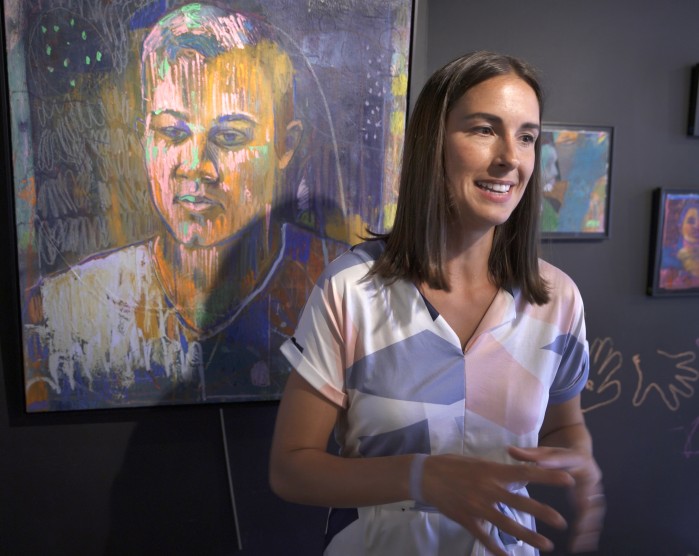 New Arts Series Airing on Citytv Saskatchewan
Making It in Saskatchewan is a new documentary series airing on Citytv Saskatchewan.
The half-hour series features two artists/creatives in each episode, from the visual arts, theatre, music, writing and photography.
Among the visual artists included are painter Brandi Hofer (pictured) of Lloydminster, Regina printmaker Robert Truszkowksi, Saskatoon ceramic artist Carole Epp, and Regina landscape artist Debbie Wozniak-Bonk.
The series is produced by Robin Schlaht, and directed by Schlaht and Taryn Snell.
Learn more about Making It in Saskatchewan -- and view complete episodes following their broadcast premiere -- at www.citytv.com/saskatchewan/shows/making-it-in-saskatchewan/
You can also learn more abou the series at the program's Facebook page.
And the series is now streaming on YouTube:
www.youtube.com/results?search_query=making+it+in+saskatchewan
May 28, 2019