Landscape As Muse Season 5
$39.95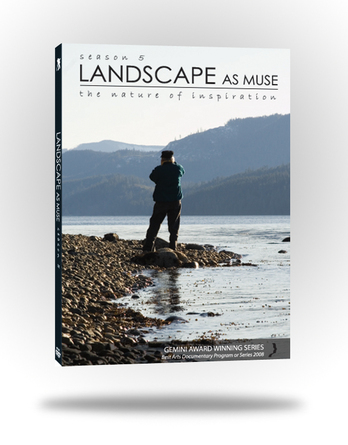 2009, 6 episodes
Season 5 of the Gemini Award-winning series features six artists working in stunning Canadian locations, including Saskatchewan's northern Athabasca Sand Dunes.
The Gemini Award-winning Landscape as Muse documentary series showcases both the world-class artists and spectacular landscapes that are found in Canada. Following the artist's gaze, this beautiful cinematic program examines the inspirational relationship that exists between art and landscape.

With 51 episodes from nine provinces, two territories, and two countries; and featuring major Canadian artists like Joe Fafard, Aganetha Dyck, Peter von Tiesenhausen and Edward Burtynsky, Landscape as Muse has established itself as one of the most comprehensive documentary programs of contemporary Canadian visual arts that exists.
NAC Item Number: D0004
Related Products