Americanos: Latino Life in the United States
$16.95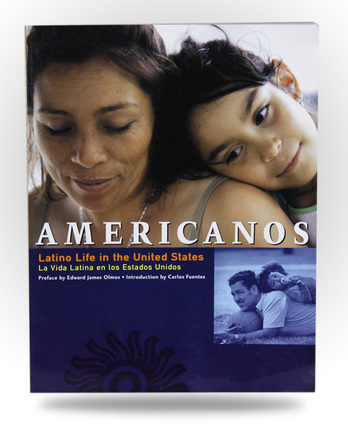 Bilingual - English and Spanish - and illustrated with great photography, this book is part of a project spearheaded by activist/actor Olmos that included a traveling exhibition starting at the Smithsonian.
Used - Soft Cover - 176 pages - 1999 - 30 cm x 23.4 x 1.3 cm.
Excellent condition.
---
Images of used items in the NACstore are always photographs of the actual item being offered.
NAC Item Number: UB0011
Related Products