Frida Kahlo Artbox
SOLD OUT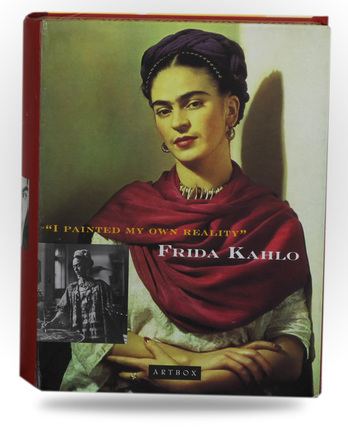 Used - Hard Cover - 48 pages - 1995
Excellent condition. Like new.
7.6 x 5.8 x 1.5 inches
A tribute to Frida Kahlo, the artist and the person, this flamboyantly decorated ArtBox explores through images and words, the soul of one of the world's most renowned and fascinating artists. Complete with reproductions of Kahlo's own letters, diary entries, and paintings, and including phographs of the artist, the box offers a penetrating glimpse into Frida Kahlo's world.
---
Images of used items in the NACstore are always photographs of the actual item being offered.
NAC Item Number: UB0057
Related Products
Portraits
Photography of Steve McCurry
$13.95