An Artist's and Photographer's Guide to Wild Ontario
$11.95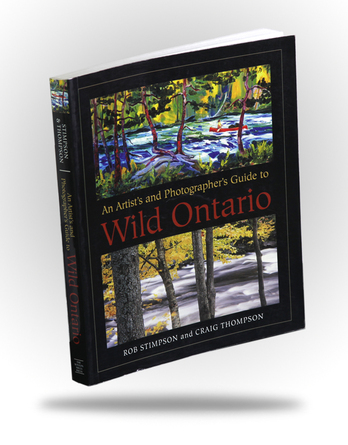 Discover the best places in Ontario to sketch, paint, sculpt, carve and photograph wilderness and wildlife images.
Used - Soft Cover - 224 pages - 2007
Very Good condition.
Developed in part under Ontario's popular Arts in the Wild program, an alliance of 23 arts organizations and tourism operators, this guide for the creative spirit is organized according to the province's major travel regions.
The authors discuss each region's art history, provide detailed information on unique courses and workshops available to artists, list galleries and studio tours, and profile a few of each region's most interesting professional and amateur artists. Also included is a special look at Ontario's Native art and artists. The guide is richly illustrated, with color photographs of scenic locations throughout Ontario and pictures of artists in their studios.
The result is an inspiring "where-to" book for any visual artist with a love of nature.
---
Images of used items in the NACstore are always photographs of the actual item being offered.
NAC Item Number: UB0212
Related Products
Function
Guide to Visual Culture. Volume 8
$6.95