Shadows of Time
$11.95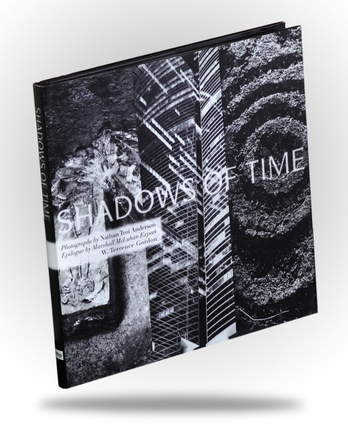 Used - Hard Cover - 96 pages - 2006
Excellent condition. Like New.
8.4 x 8.2 x 0.7 inches
List price is $29.95
This book continues a conversation about myth that has passed through thinkers such as Joseph Campbell, James Joyce, and Olivier Messiaen. The force of these images, in the order they are viewed, offers a force that sums the force of the sun, the darkness, ancient man and technology into one cohesive piece, challenging the viewer to follow myth over time.
---
Images of used items in the NACstore are always photographs of the actual item being offered.
NAC Item Number: UB0214
Related Products
Dominique Blain
Catalogue de Musee d'Art Contemporain de Montreal.
$3.95
Photomontage
Experimental Photography Between the Wars
$6.95