The Art Instinct - Beauty, Pleasure and Human Evolution
$8.95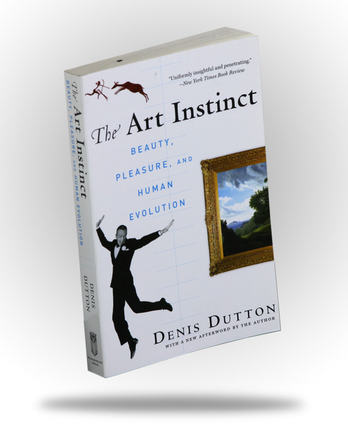 Used - Soft Cover - 288 pages - 2010
Very good condition.
8.2 x 5.4 x 0.8 inches
We talk about the maternal instinct and the mating instinct, why not, asks Dutton, the art instinct? We are a species obsessed with creating artistic experiences, so surely there's a coded-in-our-genes reason for that. Darwinian concepts have been applied with illuminating effect to psychology, history, and politics, why not art? And who better to attempt this mind-expanding analysis than Dutton, a professor of aesthetics and the philosophy of art, and founder and editor of Arts & Letters Daily, named the "best Web site in the world" by the Guardian. Creative, nimble, and entertaining, Dutton discusses landscape art, pottery, Aristotle, forgeries, and ready-mades. Rigorous in his definition of the signal characteristics of art and application of evolutionary science, Dutton identifies cross-cultural commonalities in art, explicates our innate feel for images and stories (devoting an entire chapter to the uses of fiction), and explores art's role in individual expression and community cohesiveness. Marshaling intriguing examples and analogies in a cogent, animated argument destined to provoke debate, Dutton formulates the best answer yet to the question - What's art good for? --Donna Seaman, Booklist
---
Images of used items in the NACstore are always photographs of the actual item being offered.
NAC Item Number: UB0218
Related Products
Our Towns
Saskatchewan Communities from Abbey to Zenon Park
$95.00
The Vaults
Art from the MacKenzie Art Gallery and the U of R Collections
$35.95