I Was Vermeer
$5.95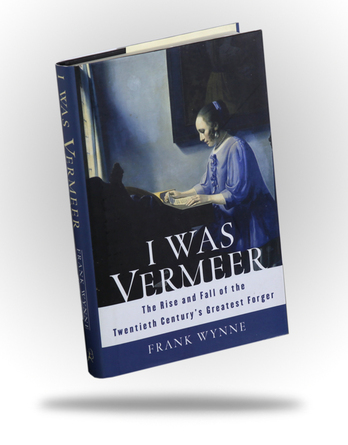 The Rise and Fall of the 20th Century's Greatest Forger
Used - Hard Cover - 288 pages - 2006
8.2 x 5.6 x 0.5 inches
Excellent condition (except remainder dot on bottom of page edge).
Original list price is $24.95.
The police tracked down Han van Meegeren in 1945 after learning of his connection to a "Vermeer" stashed in the loot of Hermann Goring. Bursting with malevolent pride, van Meegeren made the astonishing admission that he, not Johannes Vermeer van Delft, was the painter--and one of the great art-world scandals was off and running. Wynne's account of van Meegeren's fraud, the first book-length account in English in four decades, contains insights into the mind of a forger as well as narrative verve about van Meegeren's methods of foisting his deceptions upon the Dutch art-history elite. Born in 1889, the youthful van Meegeren began a painting career and received accolades, but his Old Masters style was considered passe. Expert in seventeenth-century technique, Van Meegeren cunningly plotted vengeance by exploiting critics' belief that Christ-themed Vermeers awaited discovery; mirabile dictu, the theorized "Vermeers" turned up in the 1930s and 1940s. An astutely rendered and delicious tale of an infamous forger. Gilbert Taylor
---
Images of used items in the NACstore are always photographs of the actual item being offered.
NAC Item Number: UB0226
Related Products