Reframing America
SOLD OUT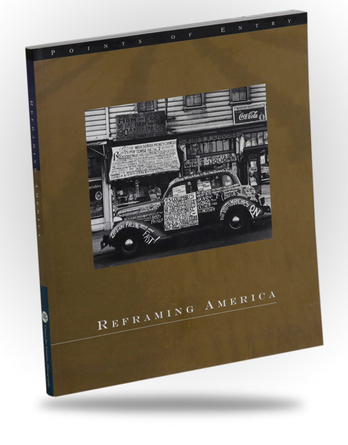 America as seen by new Americans like Robert Frank, Lisette Model and others, in black and white photography of the 40's and 50's.
Used - Soft Cover - 96 pages - 1996
9 x 10.25 x 0.35 inches
Very good condition (almost impeceptable bend in back cover - pages are all excellent).
From the Centre for Creative Photography and University of New Mexico Press.
Explores the artistic and social visions of seven European emigre photographers who helped shape a new photography for America.
---
Images of used items in the NACstore are always photographs of the actual item being offered.
NAC Item Number: UB0228
Related Products
Famille
Gabor Szilasi
SOLD OUT