Celebrations
$8.95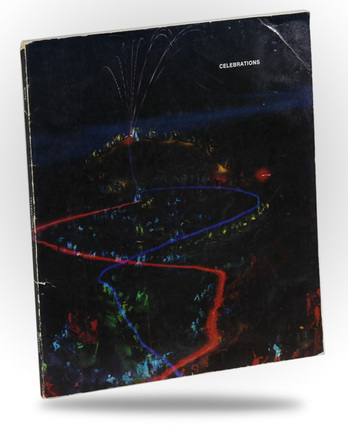 Aperture 18 - 2. Edited by Minor White, based on the important 1974 exhibition at the Hayden Gallery at MIT
Used - Soft Cover - 88 pages - 1974
9 x 10.4 x 0.35 inches
Fair condition - Cover is loose, binding of pages seems alright, front cover has a crease, spine shows wear.
Includes photographs by Joseph Kudelka, Leonard Freed, Mark Riboud, Emmet Gowin, Bruce Davidson and many others.
From Amazon: "Of all the Aperture books, this one has best stood the test of time. Even the cover, which prefigured modern image manipulation, is still fresh and vital. The quality of the reproduction remains a delight and even some of the stagey shots still have appeal. I would say that this is a necessary book for lovers of photography and an enduring testimony to the leadership of Minor White."
---
Images of used items in the NACstore are always photographs of the actual item being offered.
NAC Item Number: UB0241
Related Products
CONTACT
Between Memory & History
$4.95