How to Draw and Paint the Nude
SOLD OUT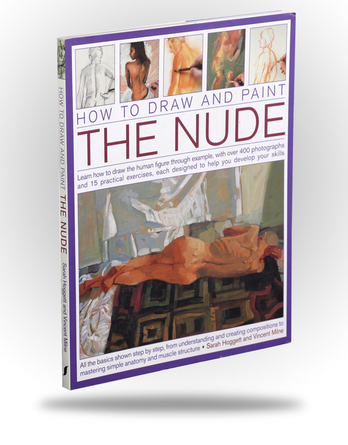 Learn to draw the human figure through example, with over 400 photographs and 15 practical exercises.
2010 - Paperback - 128 pages - 11.8 x 9.1 inches - written by Sarah Hoggett and Vincent Milne
About the Author: Vincent Milne teaches portraiture and figure drawing and painting at several colleges, including the Hampstead School of Art. He exhibits internationally and his work is held in a number of private collections. Sarah Hoggett specialises in practical art and craft titles. She has worked with many leading professional artists and has wide-ranging experience of authoring instructional books on many aspects of art techniques.
ISBN 978-1844767977
NAC Item Number: B0067
Related Products