Cathedrals - Monet
$7.95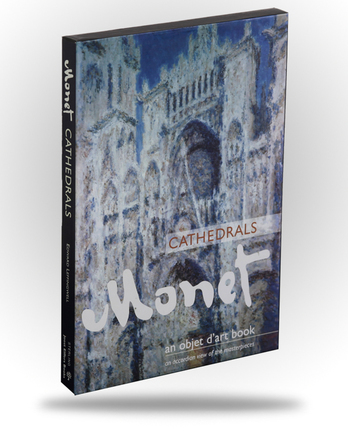 An object d'art book - an accordion view of the masterpieces
Used - Hard Cover - 8 pages - 2007 - 10.5 x 7.4 inches
Excellent condition - the back shows very slight wear.
Claude Monet's thematic cycle of paintings of the Rouen Cathedral is one of the most famous art series of all time. These masterworks capture the changing play of light and shadow on different areas of the cathedral throughout the day, from early morning to nightfall. Here they are, side by side, so that the brilliance of Monet's achievement, with its beautiful palette and exquisite framing, shines through.
---
Images of used items in the NACstore are always photographs of the actual item being offered.
NAC Item Number: UB0252
Related Products