Bodegon Vertical #69
SOLD OUT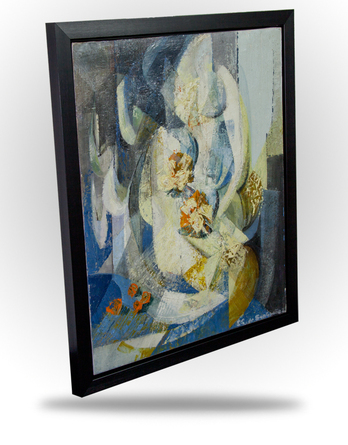 By Spanish artist Eladio Garcia de Santibanez (b. 1932).
Acrylic on canvas - 28.75" x 23.5" - signed lower right - beautifully framed.
Provenance - private collection (Calgary), Levis Art Auction (Calgary), private collection Regina.
The word "Bodegon" in the title refers to the genre of Spanish Still Life painting.
This work is PST-free (previously owned artwork under $300).
For more information about this artwork and about purchasing and delivery options, contact NAC at robin@sknac.ca
Related Products
Self Portrait
by Artist of the Month Bronwyn Schuster
$495.00