Community Quilts
$14.59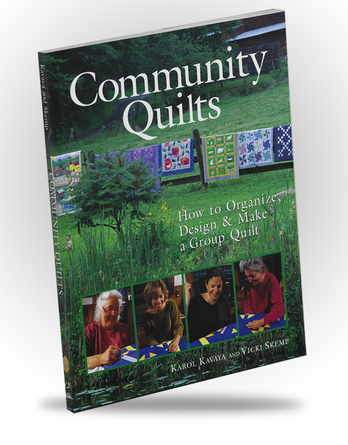 Community Quilts - How to Organize, Design and Make a Group Quilt
2002, Soft Cover, 96 pages. By Karol Kavaya and Vicki Skemp.
Cover price is $27.95 CAD
As these avid quilters discuss their motivation for joining in, they offer a beautiful how-to handbook so others can share the same joy. "The beauty of these quilts is mindblowing." —Library Journal. "Charming... a wealth of directions... The gallery of more than 45 quilts is worthy of submission to a national contest."
Highly recommended by Goodreads.
NAC Item Number: B0204
Related Products