Joyce Wieland - Artist on Fire
SOLD OUT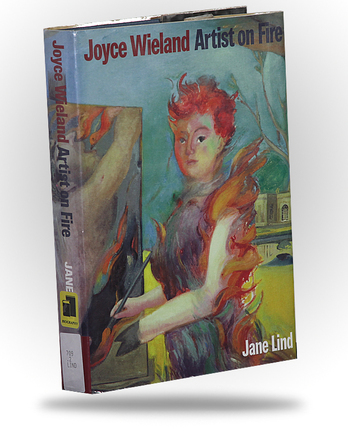 Joyce Wieland - Artist on Fire
Used - Hard Cover - 400 pages - 2001 - 10" x 7". By Jane Lind.
Ex-library book, with library stamp on frontispiece, library cover, library stickers on spine and back. Spine and pages are in very good condition.
Cover price is $45.00 CAD
An intimate biography of one of Canada's best-loved and most influential artists. Drawing on extensive interviews and over ten years of research, author Jane Lind captures Joyce's colourful personality and offbeat life in print.
Lind reveals the turmoil of Joyce's childhood and teens, chronicles the wild jazz parties and gallery openings of the fifties and sixties, and discusses Joyce's long, troubled marriage to fellow artist Michael Snow. Her richly productive career is also fully described and considered, and more than 50 of her best works are reproduced in colour.
Bursting with anecdotes and generously illustrated with personal photographs as well as colour reproductions of Joyce's art, Joyce Wieland: Artist on Fire is an engaging, entertaining biography.
---
Images of used items in the NACstore are always photographs of the actual item being offered.
NAC Item Number: UB0266
Related Products