Sketching - Discover the Artist Within
$15.95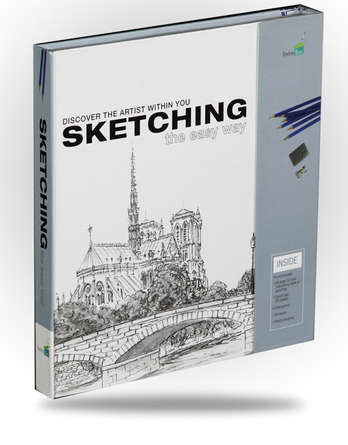 Complete kit, including 64-page book, 30-page sketch pad, 6 artist pencils, pencil sharpener and art eraser.
Kit size is 10" x 11" x 1.75" - 2010 from Vancouver's SpiceBox Publishing.
This Sketching kit is perfect for beginner sketchers. Artist Philip Berrill takes you through the creative process in step-by-step, easy to follow demonstrations. Learn how to draw portraits, still-life, landscapes, and much more. Not only can sketching be fun in its own right, it is also quite simply the key to creating successful paintings. This Sketching kit provides you with all of the basic art materials and knowledge needed to get you started.
NAC Item Number: KIT005
Related Products