Kin
$14.95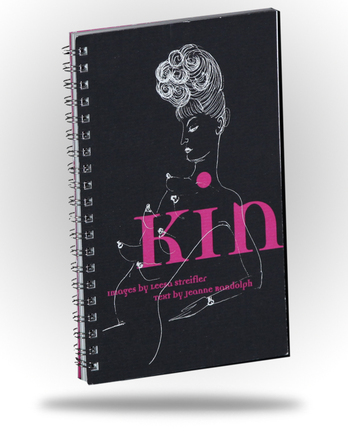 Featuring Saskatchewan Artist(s): Leesa Streifler
Limited edition book signed by artist Leesa Streifler
Soft Cover - unpaginated, approx. 60 pages - 2006 - 7" x 4.25"
Images by Leesa Streifler and text by Jeanne Randolph
Features approximately 50 full-page drawings by Regina artist Leesa Streifler, often involving imaginative reconsiderations of the human figure. Copies of Kin available from Saskatchewan NAC are signed by the artist.
Related Products
Our Towns
Saskatchewan Communities from Abbey to Zenon Park
$95.00