The Art and Craft of Ceramics
$21.95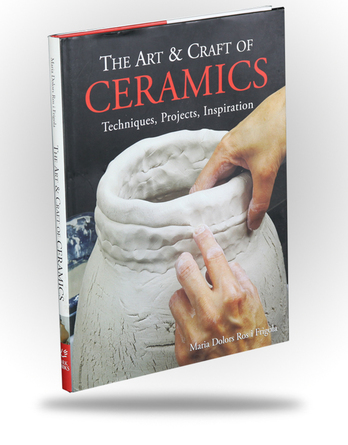 Techniques, Projects, Inspiration
Hard Cover - 160 pages - 2006 - 12" x 9.3"
Cover price is $38.95
Beginners eager to explore the world of ceramics, as well as experienced potters seeking new techniques and ideas, will find this colorful, technique-packed manual absolutely inspiring. Lavishly illustrated and visually attractive, it provides both practical and creative information on tools and materials, production processes, glazing, and decorative techniques—including detailed explanations of clays, kilns, and accessories. Explore essential methods for modeling (hand building, wheel turning); for decorating the pieces (slips, glazes, colored engobes); and for properly firing the finished piece at both low and high temperatures. Put all that new knowledge to work on six step-by-step projects—from a large, oval sculpture formed by extrusion and wheel-throwing to a beautifully simple functional vessel—all created by top ceramists.
Related Products
From the Gap
Exhibition Catalogue - Hidden Details From The Gap
$29.95
The Vaults
Art from the MacKenzie Art Gallery and the U of R Collections
$35.95