A Likeness
$9.95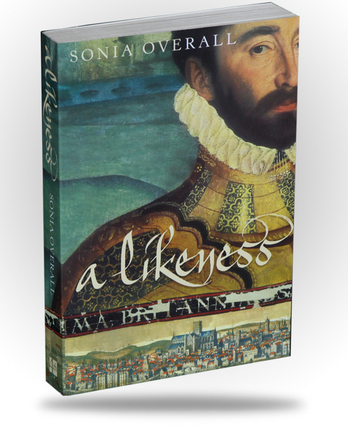 Historical novel by British writer Sonia Overall -- In Elizabeth's England, art and beauty make a pact.
Soft Cover - 304 pages - 2004 - 8.75" x 6"
Cover price is $27.95
A wonderful, rich, absorbing historical novel following the fortunes of a struggling artist around the courtly world of Elizabethan London. We are in Norfolk during the twenty-second year of Elizabeth I's reign. An ambitious young painter strikes out from his humble beginnings for the teeming City of London. Haunted by the image of his bride's gruesome death, and fuelled by his desire to portray the splendour of life, he sets his sights on a place at the Queen's glittering court. Yet talent alone does not open the doors to royal favour, and the artist is thrown into the petty intrigues and rivalries of the English portrait schools. Here he meets Kat, a legendary courtesan with an unusual proclivity for paint. Their complex alliance leads them into a world of bribery, politics and power, and a court peopled by the most celebrated figures of the age. 'A Likeness' is a masterly portrayal of Elizabethan England, the lives of noblemen and servants, artists and courtesans. It is also a deliciously erotic tale of two young people's desires and a complex thriller of intrigue and double-dealing.
Reviews:
'Portraiture, courtiers and a courtesan called Kate Joyce all play their part in Overall's debut historical novel. A treasure chest of detail, A Likeness is all about love and art.' Elle
'In terms of its visceral resonance, Sonia Overall's dazzlingly accomplished historical debut is likely to get under the skin. It's a vivid tale, part-political thriller, part-potent account of the perils of ambition and desire, but while its plot is pacy enough, it is Overall's rich language that intoxicates.' The Observer
'Ripely written and unconventionally erotic ... stuffed with period atmosphere and court intrigue. This is a book that wants to ravish the daylights out of you' Daily Telegraph
'Overall's writing is a potent and rich brew ... A Likeness is an excellent, beautifully written and very entertaining novel' Booktrust
NAC Item Number: B0218
Related Products
XXX Holy
Journeys Into the Spiritual Heart of India
$12.95