William Etty - Art & Controversy
$34.95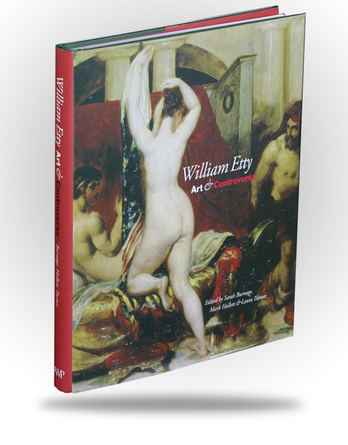 You can view a video about Etty and the 2011 York Art Gallery exhibition which inspired this book, at the York Museums Trust YouTube Channel.
Hard Cover - 265 pages - 2011 - 11.25" x 9.6"
List price is $63.00
One of the most successful British artists of the early nineteenth century, Etty's work has been neglected until recently. This first major study of Etty's work in over fifty years reassesses his use of the nude, his training at the Royal Academy, and his large scale historical canvases, and proposes a new framework within which his art can be understood. Featuring a series of scholarly essays written by leading experts in the period, the catalogue interrogates the casting of Etty as a figure of controversy in British art and re-examine his important and energetic contribution to artistic practice in the nineteenth century.
NAC Item Number: B0221
Related Products