A Year at Kew
$9.95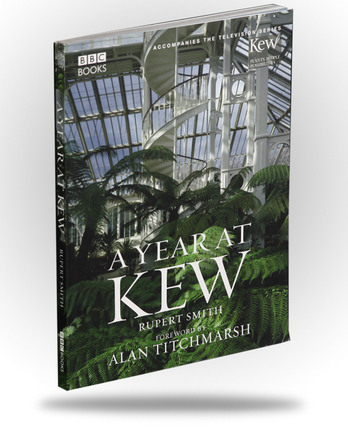 Beautifully photographed exploration of one of the great gardens of the world
Soft Cover - 192 pages - 2004 - 9.7" x 7.4"
Used - Excellent condition - Like new
Cover price is £12.99
Kew Garden has recently been designated a UNESCO World Heritage Site, and over a million visitors tour the garden annually. Accompanying a new BBC series, A Year at Kew is a beautifully illustrated, behind-the-scenes look at the work of Kew's experts in the gardens and glass houses, laboratories and libraries. Month-by-month, each chapter shows what's currently in flower at Kew, names a plant of the month and looks in depth at special events. Included is a foreword by Alan Titchmarsh and interviews with key personalities.
---
Images of used items in the NACstore are always photographs of the actual item being offered.
Related Products
XXX Holy
Journeys Into the Spiritual Heart of India
$12.95
Art Book: Giotto
The Founder of Renaissance Art - His Life in Paintings
$8.95