Brigdens Collection of Art 1986
$12.95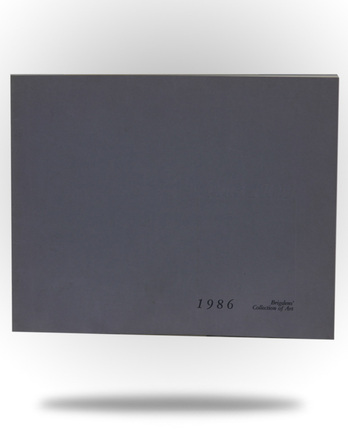 Includes 15 colour illustrations from the Bridgen Saskatchewan Collection.
Features: Catherine Perehudoff, Jack Ried, Ted Godwin, Allen Sapp, Michael Lonechild, Anne Meggitt, Louise Cook, Dorothy Knowles and others.
Used - Soft Cover - 32 pages - 1986 - 10 x 8 inches.
Very good condition - no marks, slight yellowing of pages but looks 25 weeks old, not 25 years old.
---
Images of used items in the NACstore are always photographs of the actual item being offered.
NAC Item Number: UB0150
Related Products
Two Pavillions
Museum and a Tent. For the Exploration of a Dark Continent
$3.95
Faking Death
Canadian Art Photography and the Canadian Imagination
$27.95