Scottish Art
$4.95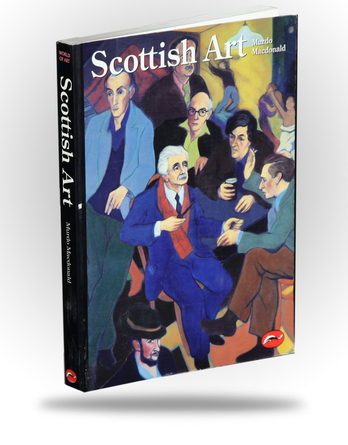 Thames & Hudson - World of Art Series
Soft Cover - 224 pages - 2000 - 8.25" x 5.9"
Used - Good Condition - Ex-library book with stamp and sticker on frontispiece
What makes Scottish art Scottish? What are the threads that bind it into a single tradition? Many factors have formed the character of Scottish art, but it is also rich in distinctive personalities and individual genius.
Review:
This slender, well-written volume fills a gap in the study of British and Western art history by examining the history, common characteristics, and achievements of the art of Scotland. Scottish art has too often been treated as an appendage to English art. The author examines the development of the art from early Celtic times to the present. For a volume covering so much time, this leaves readers with a surprisingly good idea of the main points of each age. The larger question of the common features in this art, such as Celtic designs, the harsh and beautiful landscape, and the poverty and difficulty of life that emerge over and over, are thoughtfully discussed. Although this book examines all artistic media, the most glorious plates in this volume are of the oil paintings, particularly those of such great Scottish masters such as Henry Raeburn, David Wilkie, Allan Ramsay, and John Alexander. The author covers his subject well, and the reader certainly is left with a greater appreciation of Scottish art. This is a volume for every serious art library. -Martin Chasin, Adult Institute
---
Images of used items in the NACstore are always photographs of the actual item being offered.
Related Products