Untitled - Folk Art Kitty
SOLD OUT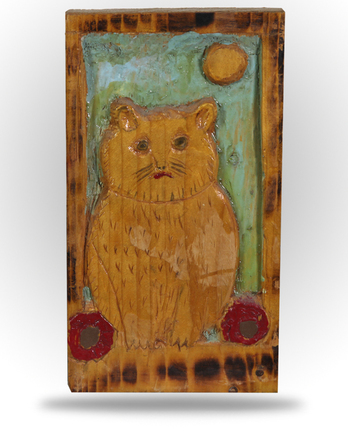 Folk art carving by Manitoba artist Ed Larocque (born 1907)
Painted wood sculpture, 9.75" x 5.5" x 0.75"
Good condition, with some handling marks.
Provenance: Saskatchewan private collection, to Levis Auction (Calgary), to current Regina private collection.
Ed Larocque was born in 1907 in Swan River, Manitoba. When he retired from farming, Larocque produced naive-style wooden sculptures of animals, birds and fish.
This item is PST-free (previously owned artwork under $300).
For more information about this artwork and about purchasing and delivery options, contact NAC at robin@sknac.ca
Related Products
distance 1
limited edition photograph by Kris Grunert
$65.00
distance 4
limited edition photograph by Kris Grunert
$65.00