Prairie Skies
$18.95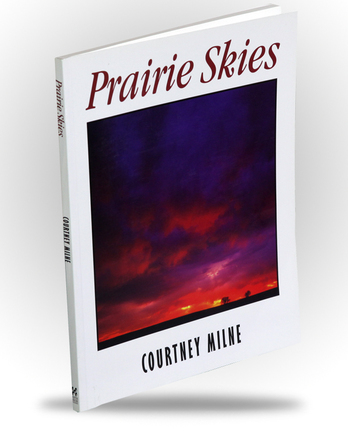 photography of Courtney Milne
Used - Soft Cover - 119 pages - 1993 - published by Fifth House Publishers - 8.5 x 10.5 inches - Out of Print
Excellent condition - like new - no writing or marks.
A vast and vibrant canopy of changing moods and colors, the sky is the most dominant feature of the prairie landscape. This collection of Courtney Milne's exceptional color photographs captures the astonishing variety of the prairie skies - dramatic sunsets, northern lights, rainbows, brilliant sunshine, violent storms, enormous cloud-filled firmaments, as well as the more tranquil, contemplative moods that characterize the region. Beautiful, powerful, and evocative, these images reveal the overwhelming presence of the prairie skies and their profound influence upon the lives of those who inhabit the prairie world.
ISBN - 1895618258
---
Images of used items in the NACstore are always photographs of the actual item being offered.
Related Products