A Day Off
$195.00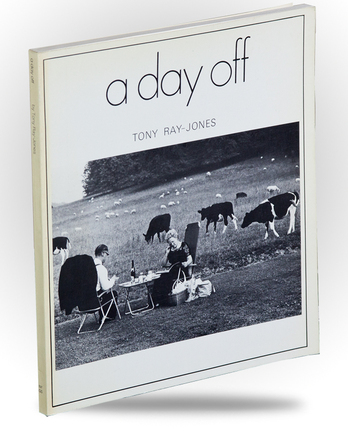 by British photographer Tony Ray-Jones
Rare - Used Book - Soft Cover - 136 pages - 1974 - 10.4 x 9 inches
First US Edition, New York Graphic Society. This is the larger book, not the smaller, square version.
Very Good condition. Cover shows some wear, but surprisingly the pages show almost no yellowing.
120 BW photographs, each on its own page. A classic collection of Ray-Jones images of British life, published two years after his death. With an essay by Ainslie Ellis.
See the write-up in Lens Culture. And a blog review here. And a blog with images about the UK edition of this book (same dimensions and layout).
To enquire about this item, email robin@sknac.ca
---
Images of used items in the NACstore are always photographs of the actual item being offered.
Related Products
Our Towns
Saskatchewan Communities from Abbey to Zenon Park
SOLD OUT