Sustainability a la Craik
$19.95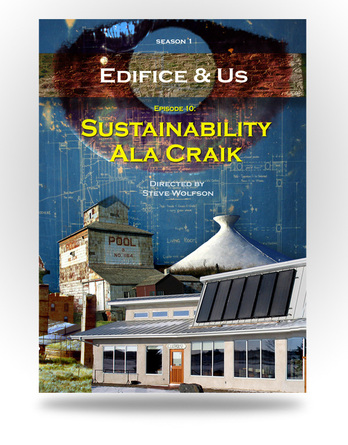 From straw bale construction to a geo-thermal heating and cooling system, the Craik Eco-Centre is a model for sustainability.
Season 1, Episode 10 - 2007 - 29 minutes. Includes additional interviews and material.
It is also the show-piece that is driving the development of the Eco-village that is making Craik a leader in sustainable living and helping to revitalize its struggling rural economy.
EDIFICE & US is a documentary series that explores the relationships between architecture, people and our cultural heritage.
---
NAC Item Number: D0015
Related Products
Danceland
Edifice & Us - Manitou Lake Danceland
$19.95