21st Century Sod House
$19.95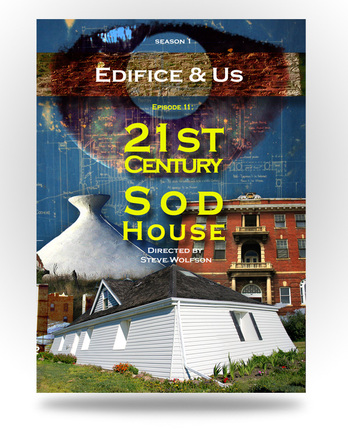 When James Addison built a sod home for his family in 1910, he thought it would last for a few years until he could build a 'real' house.
Season 1, Episode 11 - 2007 - 29 minutes. Includes additional interviews and material.
Today, his daughter Edith Gardiner, who has lived in the house on and off her entire life, still finds it a comfortable home. In our new century, hungry for energy efficiency, there are things to be learned from a 100 year old sod house.
EDIFICE & US is a documentary series that explores the relationships between architecture, people and our cultural heritage.
---
NAC Item Number: D0016
Related Products