Saskatchewan Artist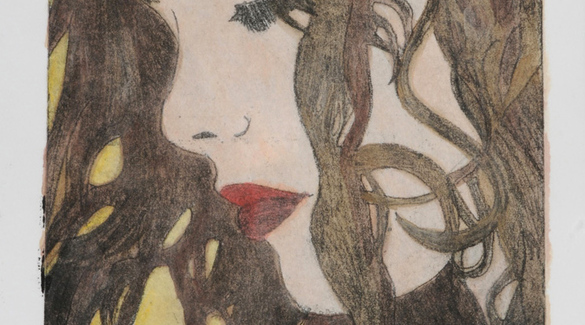 Face - 2011 - by Christine Howell
Christine Howell
Christine Howell was born in 1991 in Regina, Saskatchewan. Her interest in a variety of art forms (including printmaking, 3D animation, painting, writing, and jewelry) brought her to the Alberta College of Art and Design in Calgary, where she currently studies. Howell is expected to graduate with a Bachelor of Fine Arts in Media Arts and Digital Technologies in 2013.

Influenced by a range of artists including Katsushika Hokusai, Hayao Miyazaki, Wassily Kandinsky, Van Gogh, Hussein Chalayan, and Marcel Duchamp, Howell has also spent time in Japan, a visit that has had a lasting impact on her work. Howell is particularly interested in pursuing Japanese art forms and portraiture.

Christine Howell is currently living in Calgary, Alberta, while studying at the Alberta College of Art and Design.
Christine Howell
Born:

1991. Regina, SK

Resides:

Calgary, AB

Mediums:

Collage, Drawing, Jewelry, Printmaking
Connect With Us