Saskatchewan Art Events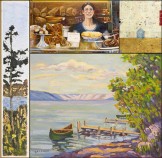 Online at Saskatchewan NAC - www.sknac.ca
Regina
Thursday October 22, 2020 - Saturday November 14, 2020
Saskatchewan Network for Art Collecting is hosting its annual fall Saskatchewan Online Art Auction starting October 22nd with bidding closing November 14th. Bidding on this auction will be available...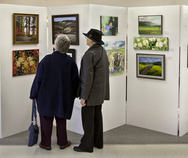 Neil Balkwill Civic Arts Centre
/
2420 Elphinstone Street
Regina
Friday November 6, 2020 - Tuesday December 8, 2020
Fall Show and Sale for Brushworks Art Guild, with works from twenty-eight Saskatchewan artists. Social distancing will be practiced, masks are encouraged, and a maximum of 20 people at one time. Walk-in...