Saskatchewan Art Events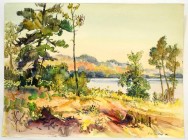 Online at Saskatchewan NAC - www.sknac.ca
Regina
Thursday June 11, 2020 - Saturday June 27, 2020
Saskatchewan Network for Art Collecting is hosting its annual spring Saskatchewan Online Art Auction starting June 11th with bidding closing June 27th. Bidding on this auction will be available...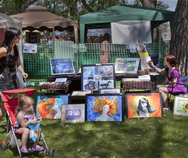 Moose Jaw Museum and Art Gallery
/
Crescent Park
Moose Jaw
Wednesday July 1, 2020
In Crescent Park adjacent to Moose Jaw Museum and Art Gallery, Wednesday July 1st, from 10:00 am to 4:00 pm. The gallery's largest annual fundraiser, Park Art brings together many dozens of artists and...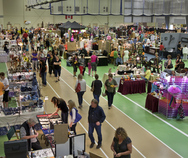 Gallagher Centre
/
455 Broadway Street West
Yorkton
Friday September 11, 2020 - Saturday September 12, 2020
Sunflower Fine Art and Craft Market is Yorkton's two-day market featuring over 150 exhibitors from across Western Canada. The biggest indoor art and craft market in Saskatchewan, the 36th annual market...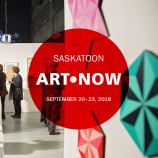 Prairieland Park
/
Prairieland Park - Hall E
-
503 Ruth Street West
Saskatoon
Thursday September 24, 2020 - Sunday September 27, 2020
The 3rd annual Art Now Saskatchewan Fine Art Fair, a four-day celebration of Saskatchewan art from the province's premiere commercial art galleries. Thursday September 24, 7:00 pm - 10:00 pm - Opening...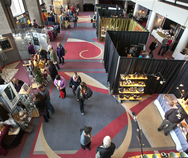 Conexus Arts Centre
/
200 Lakeshore Drive
Regina
Friday November 6, 2020 - Sunday November 8, 2020
Wintergreen is the Saskatchewan Craft Council's largest market, with the three-day event featuring a wide selection of high quality handcrafted work by over eighty craft and visual artists. Gifts of every...