Saskatchewan Artist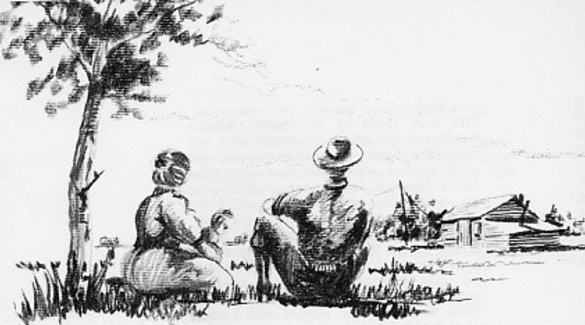 untitled sketch - by Urban Lukan
Urban Lukan
Urban Lukan was born in 1934 in Humboldt, Saskatchewan. As an artist, he is primarily self-taught, though he received a Diploma in Commercial Art from the International Correspondence School in Scranton, Pennsylvania in 1960. He later took classes at the University of Saskatchewan in Saskatoon (1969-1972, 1976-1978), studying with Dorothy Knowles and Lynne Bell.

Lukan had a long career with the Humboldt Journal, where he worked as a cartoonist, printer, and writer from 1953 to 1999. During the 1970s, he also worked as an art instructor for Carlton Trail Community College in Humboldt, and as a coordinator with the local Arts Council (1977-1979).

Lukan's acrylic paintings, watercolours, pen and ink drawings, and prints incorporated various subject matter, from landscapes to architecture to the human figure. He exhibited his work in Saskatchewan and was included in the collections of the Saskatchewan Arts Board and the Government of Saskatchewan, among others. Lukan received commissions for illustrations for books and other documents, including a monthly publication of the Missionary Oblates of St. Mary's in North Battleford, Saskatchewan and for Sister Celine Graf's Let the Little Children Come: Liturgy of the Word for Children (1991).

Urban Lukan died in July, 2012, in Humboldt, Saskatchewan.
Urban Lukan
Born:

1934. Humboldt, SK

Died:

2012. Humboldt, SK

Mediums:

Drawing, Printmaking, Watercolour
Connect With Us