Saskatchewan Artist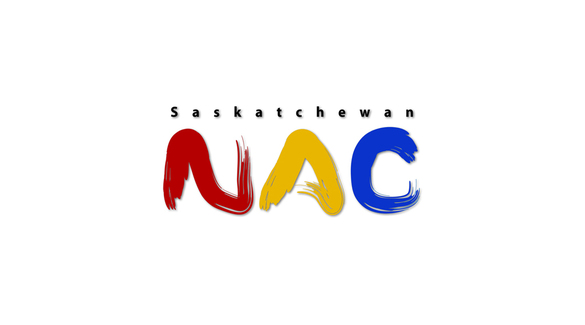 Rick Rivet
Rick Rivet was born of Metis heritage in Aklavik, Northwest Territories, in 1949. He lived off of the land with his family until the 1950s, when they moved to Inuvik. After Rivet finished high school there, he traveled south to attend university. He first went to Edmonton to study at the University of Alberta (1969-1972), earning a Bachelor of Arts degree. He then went to the University of Victoria, where he studied painting, printmaking, and art history, receiving a Bachelor of Fine Arts in 1980. Rivet then received a painting scholarship that allowed him to study at the Banff Centre (1980-1981). He earned his Master of Fine Arts and his Bachelor of Education from the University of Saskatchewan in Saskatoon, where he studied from 1983-1985.

Rivet has been a full-time artist since 1989. He garnered national attention when his paintings were included in the Canadian Museum of Civilization's national exhibition "Indigena: Contemporary Native Perspectives" (1992). Rivet has since exhibited his work — primarily acrylic paintings and collages — throughout Canada and in the United States, France, and Taiwan. Rivet counts among his influences shamanistic imagery, abstract expressionism, primitivist art, and artists like Antoni Tapies, Jasper Johns, Art Povera, Paul Klee, and Kathe Kolwitz. Rivet says, "My work aspires to the spiritual, to the recovery of the main tradition of creativity."

Rivet has received over 20 awards, scholarships, and bursaries, including from the Canada Council, the Saskatchewan Arts Board, B.C. Cultural Services, the Eitljorg Fellowship (Indianapolis, 1999), and the Andy Warhol Foundation Fellowship (Phoenix, 2002).

Rivet's work is represented in many public and corporate collections, including Eitljorg Museum (Indianapolis), Canadian Museum of Civilization (Gatineau), Department of Foreign Affairs and International Trade Art Collection (Moscow), Vancouver Inuit Art Society, Memorial University Art Gallery (St. John's), Art Gallery of Newfoundland and Labrador, and the Government of British Columbia.

Rivet was inducted into the Royal Canadian Academy of Arts in 2007. His latest solo exhibition was 2011's "Transitional States – New Work," which showed at Gallery Gevik in Toronto.

Rick Rivet moved to Terrace, British Columbia, in 1990, and he continues to paint in his home studio there.
Rick Rivet
Born:

1949. Aklavik, NWT

Resides:

Terrace, BC

Mediums:

Collage, Oil Painting

Website: www.rickrivet.ca
Connect With Us