Saskatchewan Artist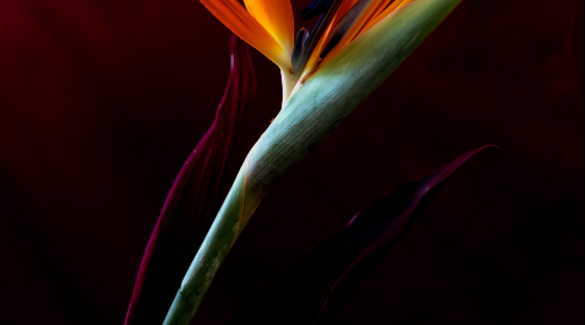 Bliss of Strelitzias Joy 1 - Bird of Paradise series - 2010 - by Catherine Ritchie
Catherine Ritchie
Catherine Ritchie (ne Popiel) was born in 1981 in Saskatoon, Saskatchewan. She studied photography and graphic arts in high school before enrolling at Red River Technical College in Winnipeg, where she completed the photography program in 2003.
Ritchie enjoys experimenting with different subject matter and techniques, and uses both digital and film cameras. She is currently practicing food styling and food photography.
Ritchie works in photography and digital media through her Saskatoon-based business, CLP Photographic. She also maintains her own artistic photography practice. Ritchie has exhibited her work through various Saskatoon venues, including at the 2011 "Sask Cre8" show and the 2013 "Dimensions" exhibition, both organized by the Saskatchewan Craft Council, of which she is a juried member. Ritchie has also been a juried member of the Professional Photographers of Canada.
Catherine Ritchie lives in Saskatoon, Saskatchewan.