Saskatchewan Artist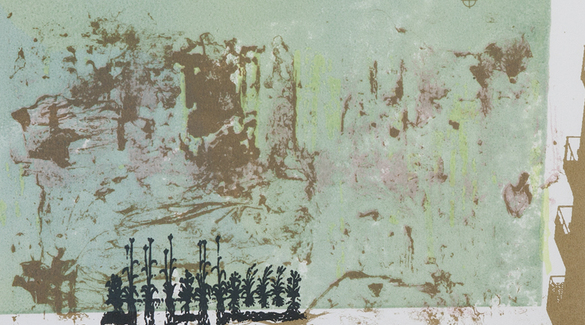 Prairie Sky - 2011 - by Amber Dalton
Amber Dalton
Amber Dalton was born in 1981 in Richmond, British Columbia. She studied drawing at Medicine Hat College from 1999-2001 and went on to major in Print Media at the University of Regina, completing her Bachelor of Fine Arts in 2010. Dalton has served as assistant artistic director of the Gateway Festival (Bengough, Saskatchewan) and is a founding member and executive director of the printmaking collective Articulate Ink, along with Michelle Brownridge, Caitlin Mullan, and Karli Jessup.

Dalton's silkscreen, intaglio, and lithographic works have been exhibited in Canada and the United States, including at the SUNY Buffalo Centre for the Arts (Buffalo, New York), PrintZero Studios (Seattle), and Regina's MacKenzie Art Gallery and Fifth Parallel Gallery, and at a 2012 exhibition of the work of Articulate Ink at Regina's Dunlop Art Gallery (Sherwood Village Branch). Dalton has also participated in numerous print exchanges, and her work is part of private collections as well as those of PrintZero Studios (Seattle) and the Print Media Archives and Special Collections Archive at the University of Regina.
Dalton, along with the other members of Articulate Ink, has been featured as a Saskatchewan NAC Artist of the Month in 2012.

Amber Dalton is a member of CARFAC. She lives in Regina, Saskatchewan.