Saskatchewan Artist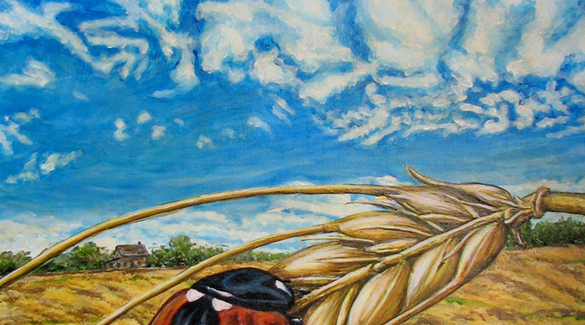 Barley Bug - 2011 - by Michelle Durell
Michelle Thevenot (Durell)
Michelle Durell was born in Prince Albert, Saskatchewan in 1987. During her childhood, an inspirational teacher led her to realize her interest in the arts. Durell pursued this interest as a hobby, developing her skills through classes in high school and later, at the University of Saskatchewan, in Saskatoon. In 2010, Durell received a Bachelor of Education with a major in Arts Education. In 2011, she dedicated herself to art, opening Durell Studio out of her Saskatoon home.

Durell's primary medium is acrylics, but she also works in watercolours, pastels, charcoal, graphite, and pencil. Inspired by nature and the human experience, subjects include landscapes, cityscapes, the human figure, and plant life, as well as some abstract pieces.

Michelle Durell currently lives near Osler, Saskatchewan.
Michelle Thevenot (Durell)
Connect With Us